Category Archives:
Opinion
Bangalore Mirror Bureau | Kumaran P  |  Jan 16, 2018  | Opinion |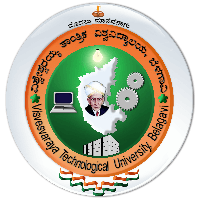 It has been 19 years since the Visvesvaraya Technological University (VTU) came into existence and quite shockingly, the National Institutional Ranking Framework (NIRF) report by the Ministry of Human Resource Development reveals that the university has no PhD students and has no earning from patents as well. While the university has produced many tech-savvy students, research as a whole has not been given importance in the biggest technological university in the state. The NIRF report in its PhD students details revealed that no students are pursuing doctoral programme till the academic year 2016-17. But, there are 106 part-time students as per the reports. What led to this situation at the tech varsity? Jagannath Reddy, registrar of VTU, told BM, "There was no provision in the university to pay the doctoral students' stipend all these days. Monthly, we have to pay and earlier students were not taken for this reason ultimately because there was no provision. Also, they must quit the job and pursue PhD. So only part-time PhD was happening. Now, the research work will start."
The earning from patents (IPR) section also reveals that from 2014 to 2017, three consecutive financial years, the university has received no single penny. Reddy said, "These patents are basically those who are enrolled in colleges. We did not have it all these years and only from past three and half years we have got full-time staff and recently we have received 12(B) University status, this will start the process now." An expert said, "It is quite shocking not because there were no PhD students all these years, it is shocking how all these years the provisions were not made and why all these years the managements which have come and gone did not even look into the research field in VTU." Not just that, the annual capital expenditure on academic activities and resources also show some stunning numbers. VTU has not spent a single penny towards the new equipment for laboratories in 2016-17. But, in 2015-16, the varsity has spent around 37 crore and in the year 2014-15 it has spent around 13 crores. Reddy added, "From the last one-and-a-half years, we have been working out on this and around Rs 10 crore has been budgeted for the expenditure for new equipment for laboratories. We are doing it and we will get it done this year.." The expenditure on teachers and non-teaching staff salaries too has seen a major change. In 2014-15, the varsity spent around 68 crore on annual salaries and in 2015-2016 it spent a whopping Rs 86 crore and in 2016-17 it spent only Rs 65 crore. Why only last academic year there was a dip? Reddy said, "Previously, the contract and outsourced faculty was also calculated as part of teachers' salaries. Even now if we add the contract staff it will go up to 80 crores. But, as of now, these people are not included and this year it is coming up to 72 crores for teaching, non-teaching and University BDT College of Engineering (UBDTCE), Davangere, a constituent college of VTU staff." –  Courtesy
In 19 years, Visvesvaraya Technological University earns nothing from patents, The New Indian Express, Rashmi Belur  |  Express News Service  |   16th January 2018 |

BENGALURU: It has been 19 years, and the Visvesvaraya Technological University (VTU), Belagavi, the only Technical University of the state, has not earned a single rupee from patents since its inception. This has been revealed in the National Institutional Ranking Framework (NIRF), which was released by Union Ministry for Human Resource Development recently. As per the report, the earning of VTU through patents is zero. Although it is not mandatory for a university to get a particular number of patents, when compared to its own affiliated colleges and autonomous colleges, it is far from getting patents. "Being a university, we should definitely have got more patents. Shortage of regular faculty members was a major hindrance," said a senior official of VTU.
'Lack of earnings' from patents is a reflection of lack of research activities by faculty members at the university. Faculty members are the ones who generally apply for patents of their research work. "As there was a shortage of regular faculties at the university, it was difficult for us to apply for patent. Each faculty member has to apply individually for patents for the research work done by them. The university received permission to hire regular faculties three years ago. This year onwards, we will apply for patents," said the official. Another reason for the university's failure to get patents was non-availability of 12 (B) status all these years. Recently, the University Grants Commission (UGC) has granted 12 (B) status to VTU, under which the university will now be eligible to apply for Central funds, which also includes earnings from patents. – Courtesy