The Times of India | Gokul Rajendran | TNN |  Jun 8, 2017 |  Job-starved engineering graduates vie for law degree  |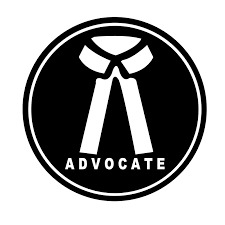 TRICHY: The waning employment opportunities for engineering graduates have led many of them to look for greener pastures as lawyers. What seems to have lured them as well as graduates from other fields to the legal profession are the growing job opportunities for law graduates in both government and private sector. For instance, 20 % of admissions to the three-year LLB course at Government Law College in Trichy are from among BE and BTech holders. "Around 40 to 60 students with engineering background have been joining the three-year LLB course for the past three years. The trend emerged from the 2014-15 academic year not only in Trichy but all government colleges across the state," principal of government law college, Trichy, M Rajeswaran, told TOI on Wednesday. The trend has been continuing this year also with a good number of engineering graduates turning up to secure application forms on the first day it was issued, he said.
The attraction towards a law degree, particularly the three-year LLB course, emanated from the bright career opportunities it seemed to offer. At present, the college has 130 engineering graduates enrolled altogether in the three years of the LLB course. Most of them graduated in electrical and electronics, civil or computer science. "People have come out of the perception that the lawyer can only practise in courts for the litigants. They have become aware of the career options for a law degree in private and government sector. For example, many young law graduates have become judicial officers in lower courts. While many take up law for a good income, others choose it for an independent profession and reputation too," said Principal Rajeswaran stating that IT industries and hospitals are looking for permanent legal advisers.  Some people secure a law degree to strengthen their business. J Hariharan, a BE civil who completed his first year LLB, needed a law degree for his construction profession. "I inherited my father's construction business which needs legal expertise. Instead of depending on others, I joined the course," said Hariharan who secured his BE from Anna University, Trichy.
 Female candidates with engineering degree also had an equal stake. "My daughter went for LLB in a private college before joining BE. Later, she joined BE and completed the course. The job she secured after BE was not attractive. So, she joined for LLB in Trichy government law college. She would practise in the court," said advocate S Raju, the father of R Deepika. Social problems and sufferings of the poor also served as reasons for some engineering graduates to take up legal studies. "I worked for a year in my field but was not satisfied. I have abandoned the plan to pursue ME due to an uncertain future. Above all, the problems haunting the society made me think of pursuing law to empower myself to help others," said G Suganya from Perambalur who completed her first year in LLB here after BE civil engineering at a college in Chennai.  On Wednesday, 596 applications for the five-year LLB and 283 applications for three-year LLB courses were sold on the first day of sale of application.  Across Tamil Nadu, 1,292 seats are available for the five-year LLB course and 1,502 seats for the three-year course.-
Courtesy